STEELCASE AUTHORIZED FACTORY RETURNS
Wilcox Office Works is now proud to be offering Steelcase Authorized Factory Returned Office Chairs.
Steelcase has a free, no questions asked return policy on their chairs. When a customer returns a chair, these chairs are still in great shape. Through a partnership agreement with Steelcase, Wilcox Office Furniture is now able to take these authorized returned chairs, and offer them to our customers at a reduced price.
Frequently Asked Questions
1How old are these chairs?
All chairs sold as an Authorized Factory Returns are less than a year old. Every chair was brand new when it was shipped to the customer, and was returned within Steelcase's 14 day return window.
2What condition are these chairs in?
Once received, Steelcase assesses each returned chair in-house and assigns them a grade. We then take possession of these chairs, and go through each chair here as well. Once assessed, we assign each chair a grade of A, B, or C.
3How much do I save?
These chairs will be listed at up to 20% off from new pricing.
4Why were these chairs returned?
Steelcase offers their customers a free returns policy within 14 days of purchasing a chair. The customer can return these chairs for any reason they choose. Typically the reason for return was they just didn't like the chair or no longer wanted it. Any chairs that were returned due to mechanical issues or damage are not part of this program.
5Can I customize these chairs or select different fabrics?
Unfortunately the chairs in this outlet store are not available for customization at this time. If you wish to customize one of these returned chairs, you can select that you'd like a returned / less than a year old chair as an option on most of the remanufactured chairs, and then customize from there.
6Can I see pictures of the actual chair I'm buying?
Yes. Once you fill out the form here on the page, our team will check the inventory/availability and send you the chair that is available for purchase.
7Are you a Steelcase retailer?
For the purposes of selling these returned chairs, Wilcox Office Mart has been labeled as an Independent Authorized Value-Added Reseller of Factory Authorized Returned Goods by Steelcase. Beyond that, we are not a Steelcase dealer, nor directly affiliated with Steelcase.
8How often are new chairs added?
We will be adding new chairs as they become available to us.
9Are there any quantity discounts?
Unfortunately at this time, we can not offer any quantity discounts on these chairs. Likewise, no coupon codes will be valid on these Authorized Factory Returned chairs.
10How fast will these chairs ship?
These chairs should be shipping in 1-2 business days after the order is placed.
11Do these chairs come with a warranty?
Yes, all Steelcase chairs (including Steelcase Factory Authorized Returns) sold by Wilcox Office Works carry our Warranty, which covers the entire chair and is the same warranty as we've held for many years on our remanufactured chairs. This warranty is held by Wilcox Office Works, not by Steelcase.
12What is the return policy?
Any chairs fully remanufactured will still carry our 30 day return policy. Returned chairs must be in the same condition as received and returned in the original box. (please keep the box until you're 100% sure you're keeping the chair). Chairs with significant visible wear or damage, will incur a 15% restocking fee.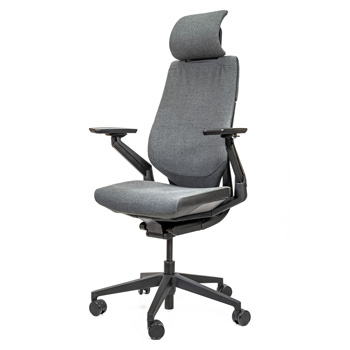 Steelcase Gesture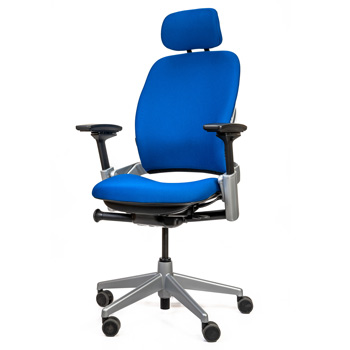 Steelcase V2 Leap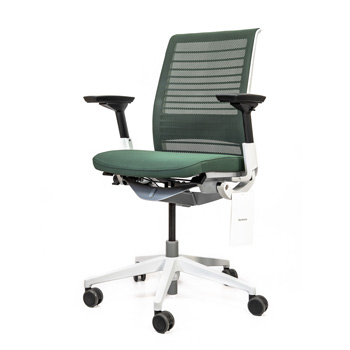 Steelcase V2 Think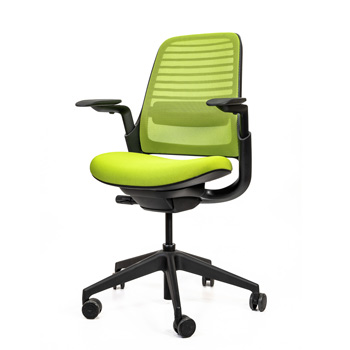 Steelcase Series 1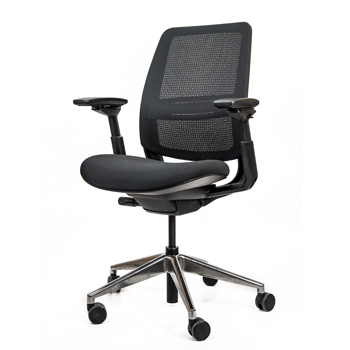 Steelcase Series 2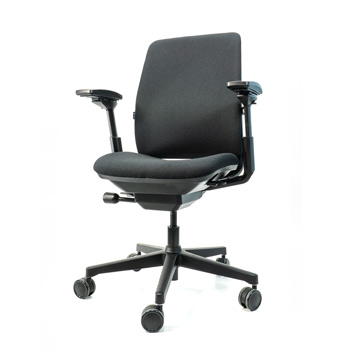 Steelcase Amia